Wat is Red Dates, Jujube?
Een rode datum, ook wel een jujube genoemd, is een pruimachtige vrucht. Ondanks zijn gebruikelijke naam is een jujube eigenlijk geen date. Dik gevild en vlezig met twee zaden erin, wordt een jujube vaak beschreven als een kruising tussen een snoeien en een appel. Van een familie van Chinese planten die de ziziphus wordt genoemd, wordt deze vrucht in veel landen over de hele wereld geteeld, met name in Zuid- en Centraal-China.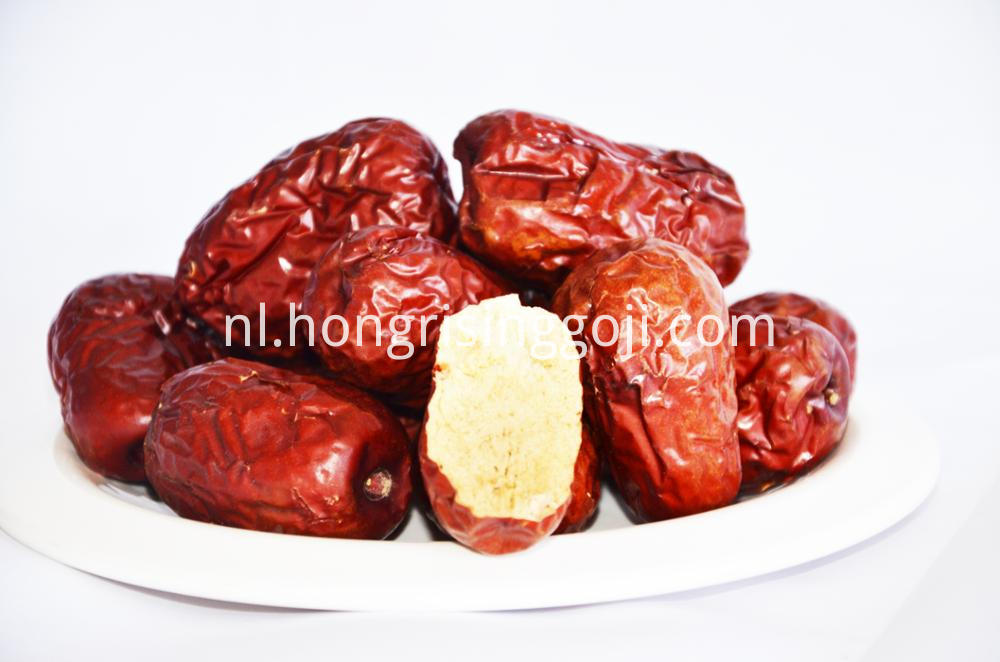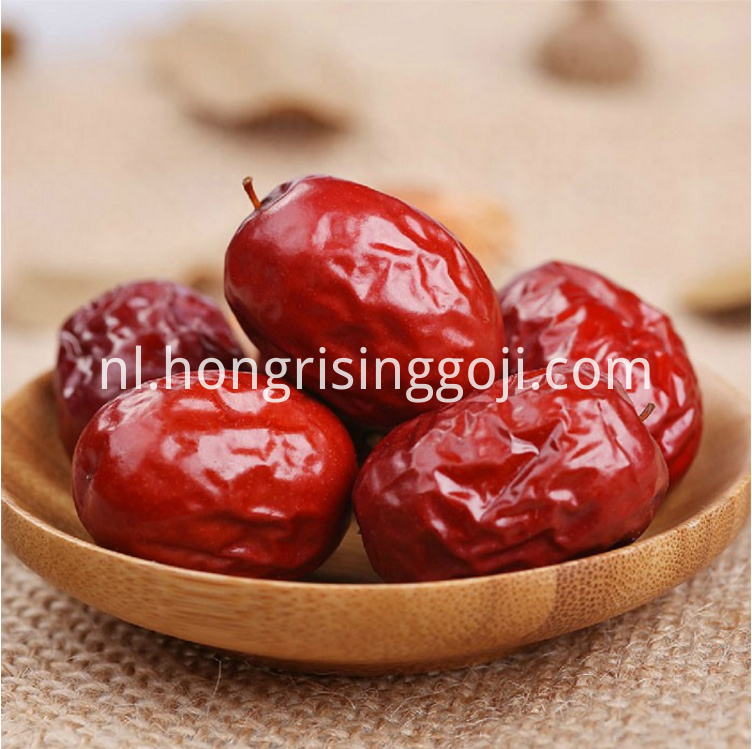 Waarom voor ons kiezen?
A. 40 jaar geschiedenis .
Ningxia Hong Rising Biological Technology Co., gevestigd in Ningxia en in 1980 in China gevonden, is een van de toonaangevende leveranciers van goji-bessen in China. We hebben 40 jaar ervaring in de teelt, verwerking, ontwikkeling en marketing van goji bessen.
Met 5000 ton jaarlijkse productie en miljoenen USD jaarlijkse inkomsten, verspreidde onze markt zich over de hele wereld.
B. volledige goji-producten verstrekt.
Gedroogde goji berris verstrekt. (We hebben biologische en conventionele goji-bessen)
Goji-sap verstrekt. (Duidelijk goji-sap / puree goji-sap / goji-puree)
Goji Power / Goji Tea / Goji Jelly / Forzen Goji verstrekt.
Over betaling en bezorging
Betaling
We gebruiken meestal T / T
T / T-storting vóór productie en saldo wanneer verzending.
Betalingsvoorwaarden: Western Union, Escrow, Paypal, T / T, L / C, enz.
Verzenden
Voor het controleren van monsters of kleine bestelling, sturen we het meestal per expresse, zoals TNT, DHL, UPS, FEDEX of EMS.
Voor officiële grote bestelling, zullen we de goederen verzenden door de lucht of over zee.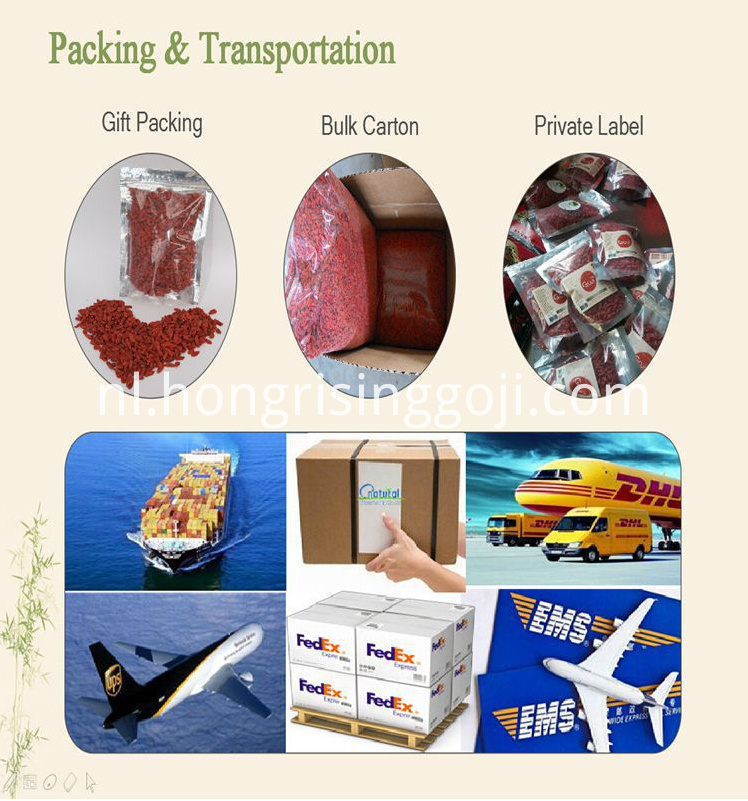 FAQ: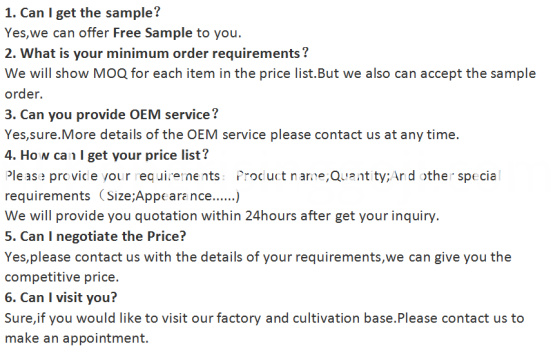 Praat gewoon met ons
Hebt u een vraag of een koopverzoek?
Op zoek naar professionele Goji-productenleverancier?
Wilt u onze lokale agent zijn en genieten van de beste distributieprijs?
Gelieve te voelen vrij om ons bericht hieronder te verlaten!
Om het even welk onderzoek zou binnen 2 uren op werkdagen worden beantwoord!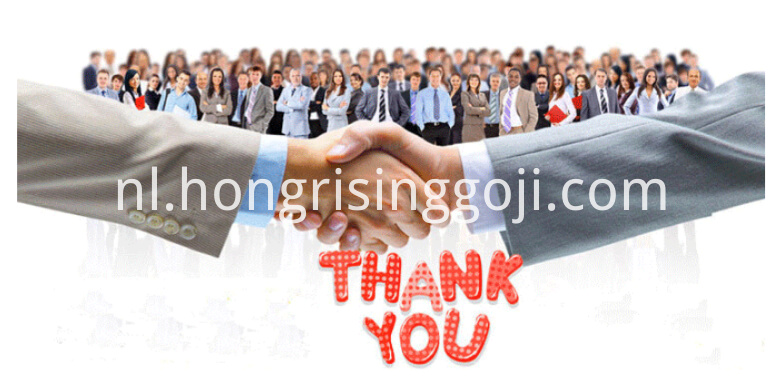 Product Categorie : Rode datums