Hoogwaardig biologisch goji-bessenpoeder 2018
Biologische goji-bessenpoeder is zeer gezond en kan als additief worden gebruikt in desserts of medicinale kruiden.
Waarom Kiezen Onze Bessen?
A. We hebben biologische, zoete en juicer goji-bessen met betere ervaring voor direct eten, salade, dessert en sorbet maken of andere toepassingen
B. De goji-bessen zijn groter nadat ze zijn doorweekt. Uitbreiden tot bijna twee keer hun grootte.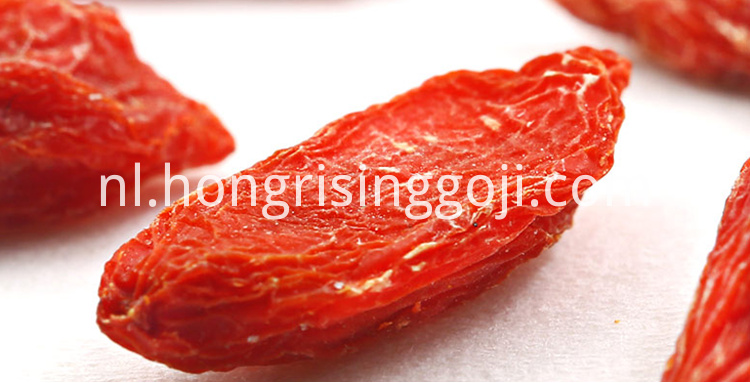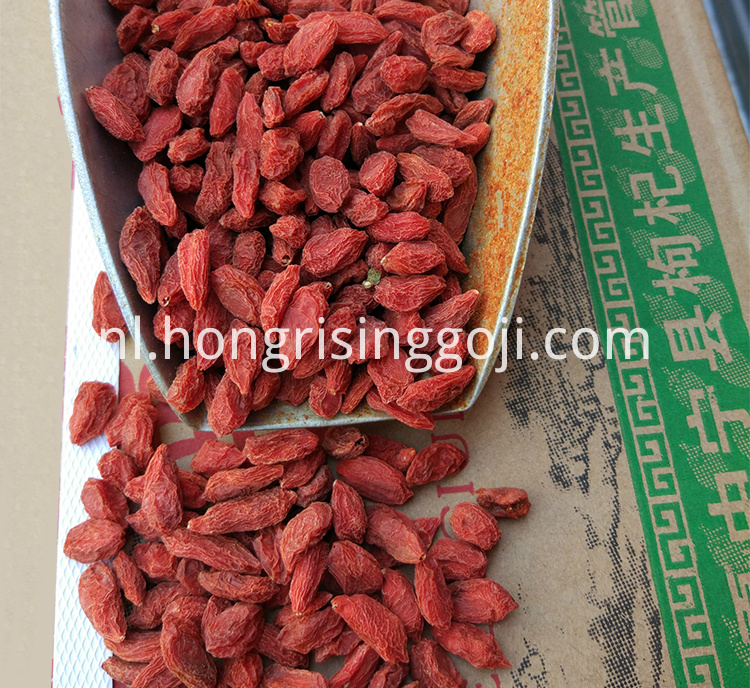 Voorbeeld prijslijst aanvraag welkom.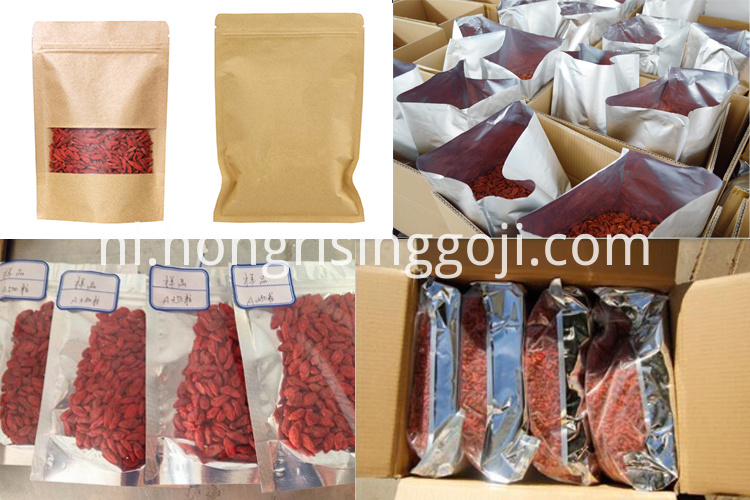 B. Strikte verwerking
Verwant biologisch certificaat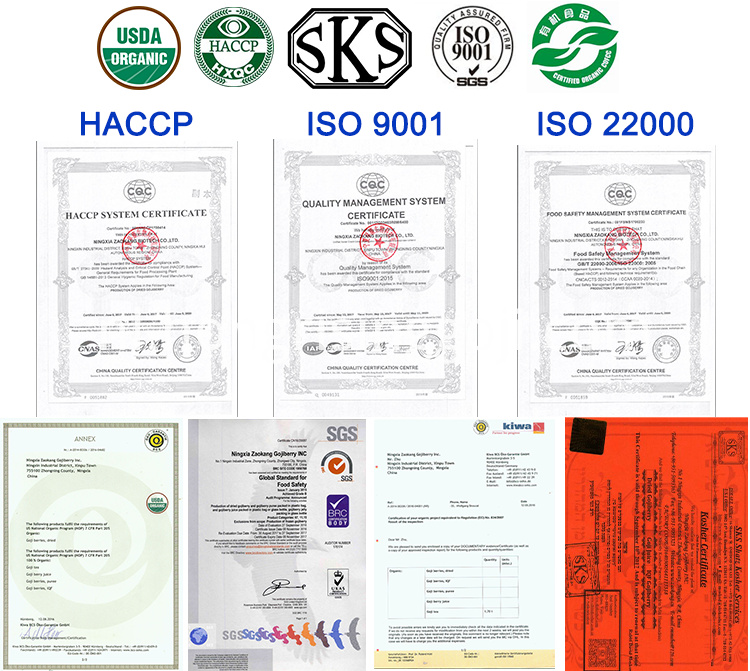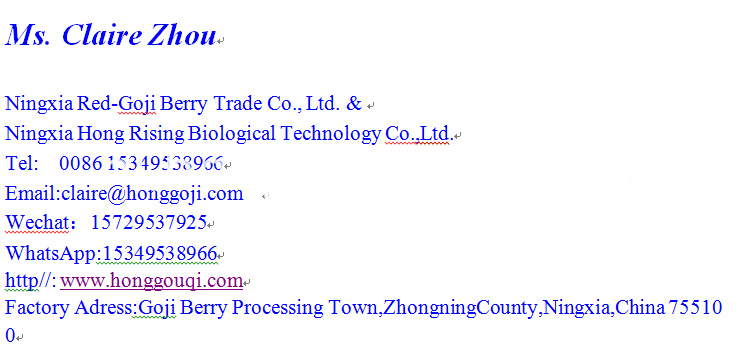 Product Categorie : Goji-bessenpoeder